An unusual craze has hit English university city Oxford, with social networkers in the groves of academe taking it upon themselves to...
…to lie down.
According to the Oxford Times, people are describing The Lying Down Game as "yoga for drunk people", with fans doing really weird things like lying down on top of post boxes.
The craze, according to the newspaper, kicked off earlier this summer in Newcastle and Somerset and has its own Facebook page with bizarre photographs of young people indulging in the fad.
There is competition on the Lying Down in Oxfordshire Facebook page for people to have themselves snapped in strange lying down positions.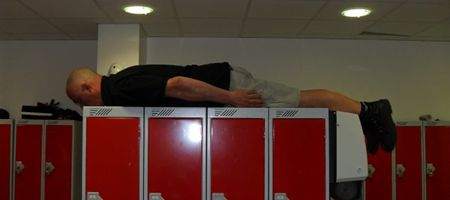 You can be assured that this craze will only last as long as summer and early autumn lasts – Oxford streets are not the warmest places for assuming the Missionary Position when winter's cold tentacles begin to squeeze.
The Lying Down in Oxfordshire page currently has 445 members. Jenny Picket created the page. There's a BBC report about the weirdness, here.