The US Commerce Department is to set up an office to provide data on climate change to businesses and communities.
The office will form part of the National Oceanic and Atmospheric Administration (NOAA).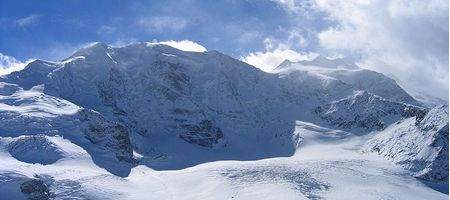 "By providing critical planning information that our businesses and our communities need, NOAA Climate Service will help tackle head-on the challenges of mitigating and adapting to climate change," said Commerce Secretary Gary Locke. "In the process, we'll discover new technologies, build new businesses and create new jobs."
The new service will unify NOAA's climate science and services – including climate research, observations, modeling, predictions and assessments – and make them more accessible.
The Commerce Department says the decision is a response to the millions of requests it receives each year on the issue.
Thomas R Karl, director of NOAA's National Climatic Data Center, will serve as transitional director.
As part of the initiative, NOAA has created a new website. It includes an interactive 'climate dashboard' that shows a range of constantly updating climate datasets, such as temperature, carbon dioxide concentration and sea level, over adjustable time scales.
There's also a range of articles and videos by scientists and other data designed to educate decision makers, business users and the public.
A recent survey found that Americans are increasingly apathetic over climate change, with only half concerned about global warming.
"NOAA's reorganization to consolidate its formidable capabilities relating to climate science and services in a single office is an important step forward in the larger effort of harnessing relevant capabilities across all the executive branch agencies to help citizens and businesses plan for and cope with climate change," said Shere Abbott, associate director for environment and energy at the White House Office of Science and Technology Policy.