A new survey – the first explicitly to compare US and Canadian attitudes to climate change – has found that Canadians are vastly more likely to believe in global warming.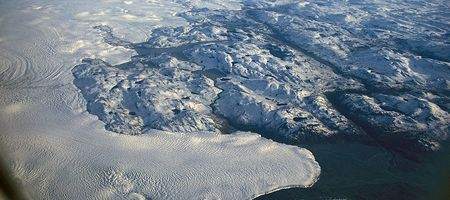 While only 58 percent of Americans said they believed there was solid evidence, 80 percent of Canadians agreed. And while Americans were pretty equally divided on claims that scientists are manipulating climate research for their own interests, most Canadians rejected the idea.
The differences in opinion between the US and Canada are also reflected by people's willingness to pay a bit more for renewable energy. Only 55 percent of Americans said they'd be prepared to pay an extra $50 per year, compared with 73 percent of Canadians.
More than one-fifth of Americans said they thought the Federal government had no responsibility at all to try to reduce global warming, compared with just eight percent in Canada.
But American opinions are gradually changing, found the report. "After experiencing significant declines in the level of belief that global warming is occurring between the fall of 2008 and spring of 2010, American belief rebounded slightly in late 2010," reads the report.
In both countries, there was a clear political divide, with Republicans and Conservatives less likely to believe in climate change. In the US, nearly seven out of ten Democrats believed in global warming, compared with 41 percent for Republicans.
And in both countries, unsurprisingly, college-educated people were more likely to believe.
The survey was commissioned by two Canadian organizations, the Public Policy Forum and Sustainable Prosperity.