The European Union (EU) has been forced to freeze the law requiring all flights using EU airports to pay for carbon emissions under the EU's Emissions Trading Scheme.
That means only internal EU flights are bound by its rules, according to news agency Reuters.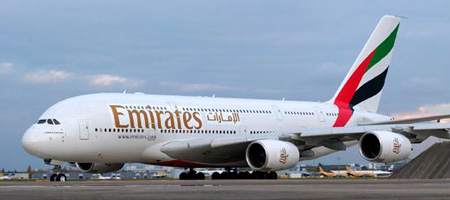 The decision was made by European climate commissioner Connie Hedegaard, who gave in to international pressure to freeze the law, led by the United States at the United Nations meeting in Doha. The debt crisis in the European Union has been blamed for eroding support in its plans to tackle carbon emissions, with many nations within the EU as well as heavy-industry lobbyists arguing that the airline emissions laws are unaffordable at this time of austerity.
The move will be seen as a backwards step in the EU's plans to deal with climate change; it was one of the few nations to sign up to a second emissions-cutting period under the Kyoto Protocol, the only international pact aimed at tackling climate change, last year.
Green Member of the European Parliament Satu Hassi told Reuters, "the European Union needs to wake up from the slumber it has been in for the past few years. The EU Commission's proposal to suspend the enforcement of the emissions trading system for flights outside the EU is a major source of regret."
17,000 participants are attending the latest round of talks on climate change at the international summit in the Gulf state of Doha over the next 2 weeks. Despite the umpromising start for the EU, the President of the meeting has called Doha a "golden opportunity" to make progress on a new global climate deal.
"The world is losing precious time," said Connie Hedegaard in a statement ahead of the two weeks of talks in the Qatari capital Doha.
"Doha must build on the breakthrough we achieved in Durban."