The Tesla Model S electric vehicle first broke cover last year at a base price of $49,900, with a driving range tipped at 160-300 miles.
The car is now set to show up in the driveways of the first buyers within the next few months, albeit with a little surprise.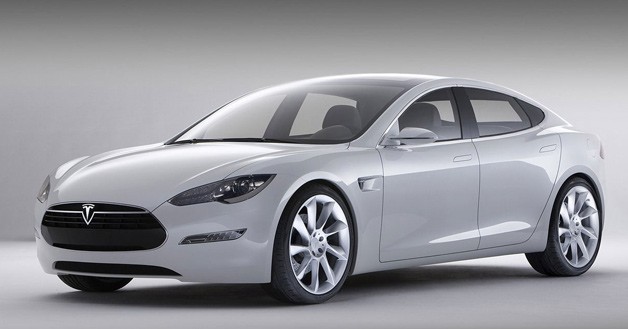 Not only does it look like the vehicle will roll out 30 days sooner than previously expected, recent tests indicate the Model S may go further per charge than originally expected.
Indeed, Tesla executives Elon Musk and J.B. Straubel have hinted that the Model S exceeded the goal of 300 miles on a single charge under a mix of city and highway driving.
This feat was apparently accomplished using the 2-cycle EPA testing method with 55% city driving and 45% highway driving, translating to an impressive 320 miles on a single charge. When the company launched its Roadster years ago, the vehicle achieved 244 miles on the same test.
It's worth noting that range for EVs is highly dependent upon the environment, driving style, and other factors. Nevertheless, Tesla thinks the car has even more driving distance in-store under the right conditions. Autoblog Green reports that Tesla plans to offer some sort of award for the first person to drive a Model S over 400 miles on a single charge.
It would certainly be positive for Tesla if the Model S launched earlier than anticipated, especially as the company recently reported a large Q1 loss of $89.9 million. Revenue for the quarter was $30 million, but sales are projected to climb into the $600 million range with the launch of the Model S. Tesla expects to sell 5,000 Model S vehicles this year and has 10,000 orders placed already.