Just one year after we were talking about numbers like Apple's ~95% monopoly in the tablet race, Android has managed to take a huge bite out of the lucrative market.
Research group Strategy Analytics reports that Android's stake in the tablet war has grown unbelievably in the last year, going from a total of 100,000 tablets shipped in Q2 2010 to 4.6 million in Q2 2011.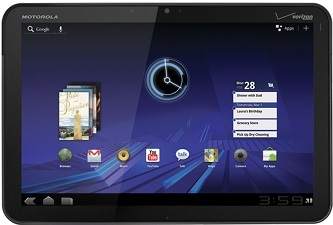 Meanwhile, the iPad grew from 3.3 million units to 9.3 million over the same time frame, which is still an admirable expansion to be sure. And of course it's still on top.
But Android's explosion is even more impressive, considering last year at this time it only had a 2.9% market share in tablets. That number has increased tenfold, to 30.1% now.
Just like the smartphone operating system numbers, these numbers have to be looked at with a bit of a footnote. The amount of Android-powered tablets is vast – the Galaxy Tab, the Xoom, and a myriad low-end, sub-$300 tablets. Meanwhile, when it comes to iOS-powered tablets, there is only one, the iPad brand.
As Strategy Analytics director Neil Mawston posited, "No Android vendor yet offers a blockbuster model to rival the iPad, and demand for many Android vendors' products remains patchy."
Mawston believes the potential may exist for Amazon, which is rumored to be working on its own branded Android tablet, to offer the killer product.
"If Amazon decides to enter the Android tablet category later this year, that will bring fresh excitement and buzz to the Android community, but Amazon will need to deliver a truly standout offering if it really wants to make headway against the popular iPad," he said.
Also noteworthy are the introductions of Windows and QNX (the Blackberry Playbook OS) to the tablet space. In Q2 2010, they had a 0% share, but since being introduced to the market they now carry shares of 4.6% and 3.3%, respectively.
Also keep in mind that these numbers are on a global scale; Android has a much more favorable presence in overseas territories like China, and in countries where Apple doesn't necessarily have an official retail footprint. In the US, Apple has a much more dominant hold on the tablet race.