Sony Ericsson has released the first smartphone based on Windows Mobile 6.5.3.
The new version of the operating system – an interim product until Mobile 7 appears later this year – adds various user interface improvements, along with support for capacitative touch and multi-touch.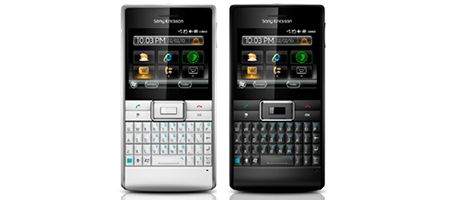 The Aspen phone is aimed at businesspeople with a heart – it's part of the company's environmentally friendly GreenHeart range. It measures 4.6 by 2.4 by 0.5 inches, and has a 2.4-inch QVGA screen.
There's a QWERTY keyboard along with the touch interface, and a 3.2 megapixel camera. It supports Office document editing and comes loaded with a-GPS and Google Maps.
There's a simple email set up, and the included Microsoft MyPhone service remotely erases phone data when the handset is lost or stolen.
"An affordable GreenHeart phone with the latest version of Windows Phone, the Sony Ericsson Aspen has a rich user interface and powerful productivity tools," coos global marketing manager Quentin Cordier.
"But it's not all about work, stay in touch with the fun parts of life with Media Browser and PlayNow, with simple access to social networks and quick and easy access to media files."
It will be available in the spring in black or silver; no word on price.