Iceland's found a novel solution to the need to update its constitution: it's crowdsourcing it using Facebook.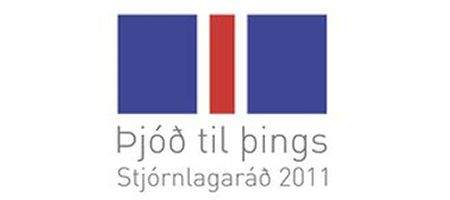 The existing consitution dates back to 1944, when the country gained independence from Denmark. As a result, it consists in essence of a transcription of the Danish constitution, with the word 'president' substituting for 'king'.
It's asking citizens to suggest new clauses, which are posted on the constitutional council's website and on its Facebook page, here.
There's also a Twitter account, a YouTube page, and a Flickr account. People are also able to send in suggestions by email and by post – although with two-thirds of Icelanders being Facebook users, few seem to need to.
Icelanders sometimes have a strange sense of humor, and so a name and address is required, and suggestions are reviewed by council staff before posting.
Some that have made it through so far include everything from guarantees over the treatment of livestock to measures designed to prevent a repeat of the country's recent financial collapse.
The new draft bill should be completed by June, and will actually need to be approved by the Icelandic paliament twice, with a general election falling in the meantime.
"Like we say in Iceland: "The bear hasn't been won" – but we're hopefully getting there," says organizer Katrín Oddsdóttir. "The best thing about transparency is that it is very fun!"