Google's reported to be about to launch a fashion website tomorrow, after yesterday announcing upgrades to its product search service.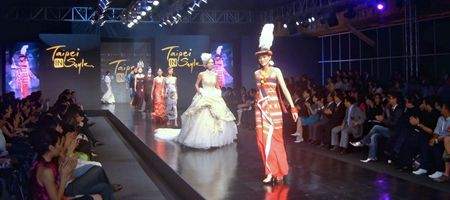 Fashion journalists have reported receiving invitations to the launch of a website where 'high tech meets high fashion'. The name's said to be boutiques.com – which can be found, here, as a private beta.
It's believed to feature 'virtual shops' from well-known designers, and may include image recognition software allowing users to search for items based on color or other attributes. Other features may include curated collections imitating the look of particular celebrities.
Yesterday, Google made a series of improvements to its Product Search, adding the ability to check out where items are available locally in-store. Google Shopper's been upgraded to include new search features such as 'price' and 'brand', and there are new 'popular products' and 'aisles' features.
"When you search for a category of products such as 'camera lenses', our new popular products feature helps you get started by showing you the lenses other people are viewing online," says director of product development Sameer Samat.
"'Aisles' helps you browse and discover products by organizing results into sub-categories that others have found helpful. For example, if you're looking for a new TV, you can choose between display types like LCD and plasma. If you're interested in camera lenses for that brand new SLR, you can shop by the aperture of the lens."