Google's working on a new WebGL application that maps the human body in 3D.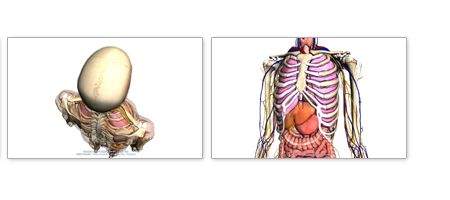 Called Body Browser, it lets users explore the human body in a similar way to Google Earth. Users can zoom in through the layers of skin and muscle to examine particular bones and organs and explode pictures of different body parts.
The application has a search bar and navigation system which looks for all the world like that of Google Earth. There's a YouTube video, here, showing Body Browser demonstrating the skeleton, circulatory system musculature and organs in a rotating, annotated 3D image.
While it will be great for schoolteachers and hypochondriacs, the company hopes it will also prove useful for professionals, allowing clearer detail and more flexibility in anatomy lessons, for example. It could also be helpful in medical research.
At the moment, the application is only available in beta, and only for those with a WebGL enabled browser – although these are likely to become widespread next year. Body Browser thus allows complex 3D graphics to be viewed without a Flash or Java plug-in.
WebGL is currently available in Chrome 8, but turned off by default; users can type about:flags in the address bar, enable WebGL and GPU Accelerated Compositing, and then restart. WebGL is enabled by default in Chrome 9 Dev Channel, Chrome Canary Build and Firefox 4 beta.
There's no word on an official launch date.