Facebook has revealed the outcome of all those secret meetings over the last couple of weeks – new privacy controls. Now, there's a surprise.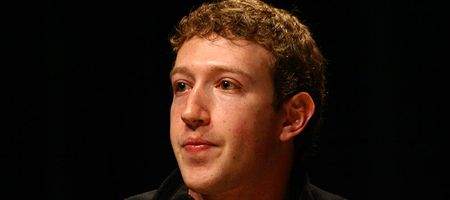 "The number one thing we've heard is that there just needs to be a simpler way to control your information. We've always offered a lot of controls, but if you find them too hard to use then you won't feel like you have control," admits founder Mark Zuckerberg.
"Unless you feel in control, then you won't be comfortable sharing and our service will be less useful for you. We agree we need to improve this."
Users will now be able to control 100 options with just a couple of mouse clicks. While customized settings will remain for those who want them, there's a new one-click control to manage who sees posts like status updates, family information and photos.
The move will also mean that users can block third-party sites from accessing Facebook information about them with a single click, and they can opt out of the instant personalization feature.
Importantly, the settings a user creates will become the default for that user, so that as Facebook adds new features they won't have to set new privacy levels for them every time.
The move reverses changes introduced in December. "Since then, you have sent us lots of feedback," says Zuckerberg, with some understatement.
The American Civil Liberties Union (ACLU) – which has amassed over 80,000 signatories to a petition demanding that Facebook give users more control – has welcomed the move.
"Facebook deserves a lot of credit for its latest changes. Facebook moved very quickly this time around, going from a reported closed door meeting on May 13th to the release of new privacy tools a scant two weeks later," says Chris Conley of ACLU North California.
"And these changes address several of the most serious privacy problems with their service. Although there are further changes users want and need, today's changes are a significant and promising step in the right direction."
The Electronic Frontier Foundation agrees.
"The changes are pretty good, though more is needed. All of the new settings are positive steps toward giving Facebook users more control over the privacy of their data, directly responding to several of EFF's criticisms and reversing some of the worst of Facebook's privacy missteps," says EFF senior staff attorney Kurt Upsahl.
"However, we still have some fundamental concerns about the amount of user information being shared with third-party Facebook applications and web sites. So we hope that this is only Facebook's first step in a more privacy-conscious direction, rather than its last."