Nobody likes to be photographed when they're not looking their best. So it's got to be good news for everybody that EU data privacy regulators want Google to warn people before sending its Street View vans out on the roads.
Google already posts notifications on its website, here, about where its vehicles are currently active, but apparently that's not enough for the EU.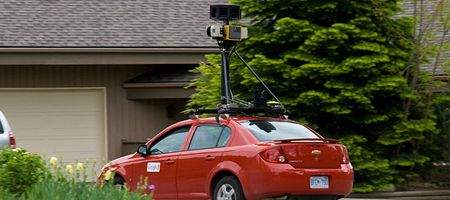 It stops short of suggesting that Google staff should knock on doors to give the residents a chance to put on a bit of slap, but says there should at least be announcements in local and national newspapers.
Drivers should also, apparently, try to avoid taking pictures of a sensitive nature or those containing intimate details that wouldn't be visible to a casual passer-by. So no closeups of bathroom windows, then.
The EU also wants Google to get rid of its dog-eared snaps a little more quickly, keeping its original images – which have faces and car license plates unblurred – for just six months rather than a year.
Google's already in trouble over privacy violations in Europe, after an Italian court handed down suspended sentences to three senior executives when video of a boy with Down's Syndrome was posted online.