Andriod-x86 can best be described as an unofficial initiative to port Google's popular mobile operating system to run on devices powered by Intel and AMD x86 processors, rather than RISC-based ARM chips.
Recently, the Android-x86 team released a new build based on Android 4.2 Jelly Bean. Brad Linder of Liliputing reports the new version is a little rough around the edges, but does let users run Android and even install a number of apps.
"Android-x86 4.2 features a Linux 3.8 kernel, support for hardware-accelerated graphics using Intel and AMD graphics chips, and support for multitouch (if you have a supported touchscreen, WiFi-, and other hardware," Linder explained.
"But this build doesn't support Bluetooth or suspend and resume, and many apps available in the Play Store won't run on a device with an x86 processor. Some apps will run — but with mixed results."
Of course, there is also BlueStacks for Windows PCs and Mac OS X, which undoubtedly provides a more stable experience than Android-x86, at least at this point. But what about those who are interested in running Android on an x86 Linux machine?
Yes, you could always install the Android SDK and run the emulator, but there is yet another option (aside from Android-x86): AndroVM. Indeed, the folks at CNX-Software report AndroVM is even easier to use than the Android x86 image via VirtualBox.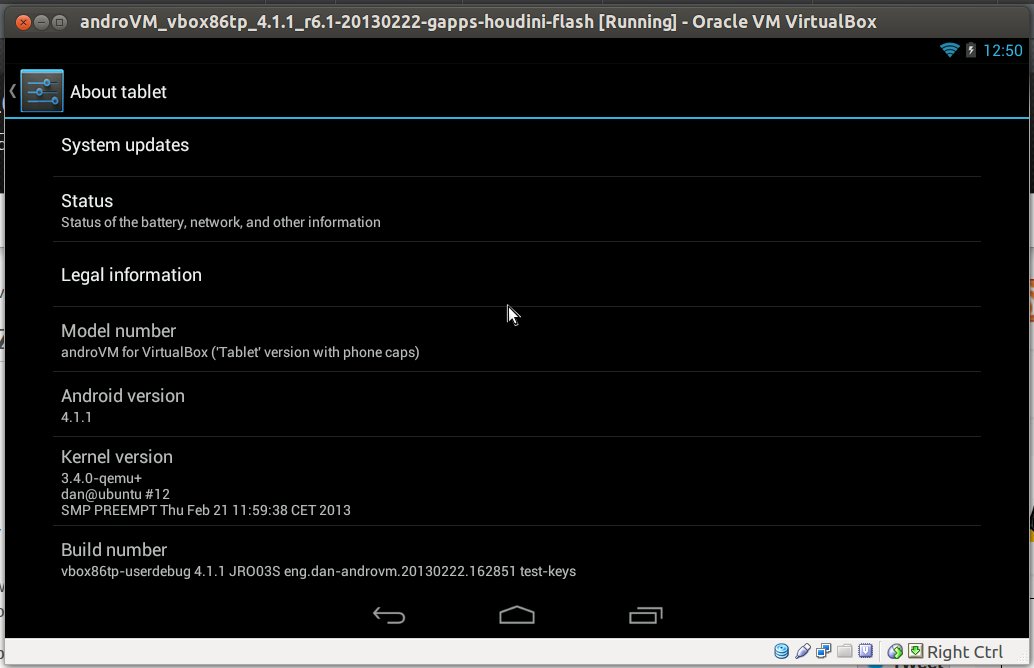 "[We've tried to install several applications such as Facebook, Bloomberg for Tablet, Antutu, Quadrant, Angry Birds Star Wars, Subway Surfers, etc.. and the installation process works fine," reports the CNX team.
"Apps that do not require 3D GPU power work just fine, and if you're only planning to use this type of apps, you don't need to do anything else… It looks like OpenGL support is still very much work in progress, or the (low-end) Nvidia graphics card is not up to the job."