American Express has extended its deal with Twitter to allow users to link their cards to their Twitter account and buy products directly from within Twitter.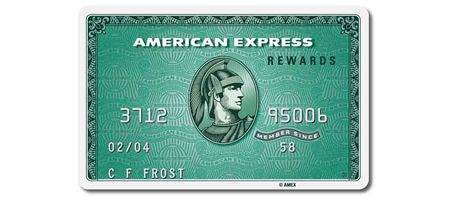 The company started distributing offers and coupons on Twitter a year ago through Card Synch, but this marks the first time it's been possible to actually make purchases. By tweet special hashtags, customers can buy American Express Gift Cards and products from Amazon, Sony, Urban Zen and Xbox 360.
"Based on the initial success of Amex Sync for offers, we know there is significant power in combining our assets with Twitter's platform to bring value to Cardmembers and merchants," says Leslie Berland, senior vice president, digital partnerships and development at American Express.
"Now, we're leveraging our unique technology and closed-loop network to introduce a seamless solution that redefines what's possible in the world of social commerce."
The process is straightforward.
Cardmembers can sync their cards in advance by visiting sync.americanexpress.com/twitter, then tweet special product hashtags for the product they want to purchase with their synced card. AmexSync will then respond with a confirmation hashtag; tweeting it back within 15 minutes confirms the purchase.
All products will be shipped to the cardmember's billing address via free two-day shipping, says American Express.
There's an introductory offer – a $25 American Express Gift Card bought using a synced American Express Card is available for only $15 by tweeting #BuyAmexGiftCard25 until 3 March.
Other products go on sale Wednesday, February 13, when the full list of special product hashtags will be released and highlighted as 'favorites' on the @AmericanExpress Twitter page. These will include an Amazon Kindle Fire HD for just $149.99, representing a $50 discount.