Microsoft and ARM are reportedly prepping a 64-bit version of Redmond's flagship operating system for the latter company's RISC-powered chips.


Although neither industry heavyweight has nailed down a 64-bit OS launch date, ARM execs confirmed that the Cambridge-based company is continuously working with software partners to add 64-bit support.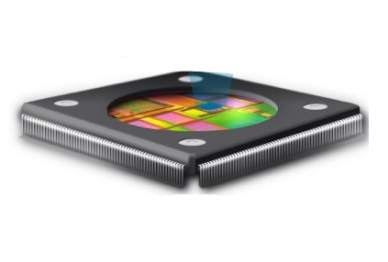 As Agam Shah of IDG News points out, the 32-bit Windows RT OS has a relatively limited memory ceiling, while a 64-bit Windows RT OS would significantly expand the memory capacity in tablets and PCs. 


However, Charles King, a principal analyst at Pund-IT, cautioned that porting numerous x86 64-bit applications would be somewhat of a challenge.


"From a purely technical perspective, porting many common x86 applications to ARM is problematic. These are some of the obvious challenges," said King. "Fortunately, everyone involved has a year or more to sort things out… But if customers want applications, the developers will deliver."


ARM first disclosed technical details about its new v8 architecture last October – which is the first to include a 64-bit instruction set. According to Silicon Valley tech guru David Kanter, ARM's v8 architecture, is "a clean and elegant" 64-bit instruction set.


"The new AArch64 is certainly an improvement over ARMv7, with many improvements above and beyond simply extending the virtual address space to 48-bits. The most notable additions in ARMv8 are the larger and highly regular integer register file, double precision vectors with IEEE support, and new synchronization primitives with a well-defined memory ordering model," Kanter explained in a detailed analysis published on RealWorldTech.
"Like x86, ARMv7 had a fair bit of cruft, and the architects took care to remove many of the byzantine aspects of the instruction set that were difficult to implement. The peculiar interrupt modes and banked registers are mostly gone. Predication and implicit shift operations have been dramatically curtailed. The load/store multiple instructions have also been eliminated, replaced with load/store pair. Collectively, these changes make AArch64 potentially more efficient than ARMv7 and easier to implement in modern process technology."


It should be noted that ARM debuted its ARMv8 Cortex-A50 lineup at an event in San Francisco just a few days ago. The series initially includes the Cortex-A53 and Cortex-A57 processors and introduces a new, energy-efficient 64-bit processing technology, as well as extending existing 32-bit processing.


Indeed, ARM describes the Cortex-A57 as its most advanced high-performance applications processor, while the Cortex-A53 weighs in as the most power-efficient ARM application processor – and smallest 64-bit chip. 

Both pieces of silicon are capable of operating independently and can be combined into an ARM big.LITTLE processor configuration, effectively meshing high performance with power efficiency. 


The above-mentioned chips have already been licensed to a number of industry heavyweights, including AMD, Broadcom, Calxeda, HiSilicon, Samsung and STMicroelectronics.