The Raspberry Pi is perhaps one of the most hackable and popular bare-bone boards to hit the market over the past year.
While the developer board was initially designed to run Google's mobile Android OS, several other operating systems have been successfully ported to the device. Previously we've seen initial support for Google Chromium, along with a specialized OS dubbed "Raspbian" which is specifically optimized for the Raspberry Pi.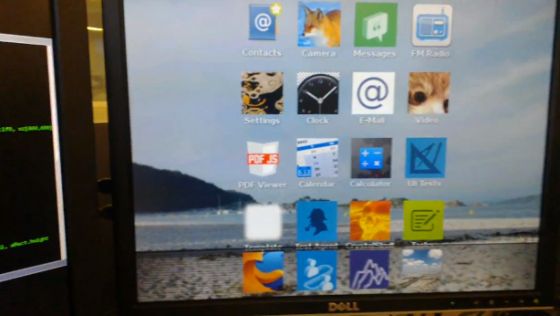 If neither of the above-mentioned operating systems really grabs your attention, you might find it interesting that an early build of Mozilla's Firefox OS has been ported to the Raspberry Pi.
As you may recall, the Firefox OS is a stripped-down mobile operating system targeted at smartphones and tablets. It's similar to Android and other non-bloated operating systems such as Raspbian because it is coded around an efficient Linux kernel.
However, one key difference between Firefox OS and other Linux-based operating systems is that Mozilla puts a huge focus on the web, with most of its apps focused on the 'Net.
Smartphones using the Firefox OS aren't expected to hit the market until 2013. Neverthelss, as you can see in the video above, an initial build of the operating system is already running on the Raspberry Pi.
The early build of the operating system was ported to the Raspberry Pi by a Nokia engineer named Oleg Romashin. The version of the operating system designed to run on the Raspberry Pi is called "rasp_pi" and is available for download on Romashin's personal website.