Facebook does a lot of things right, but the way it keeps track of upcoming events has always been wrong.
Despite having a very robust system for creating events, inviting friends, selecting specific people to be hosts of the event, etc, there was always something fundamentally wrong with the way it organized those events.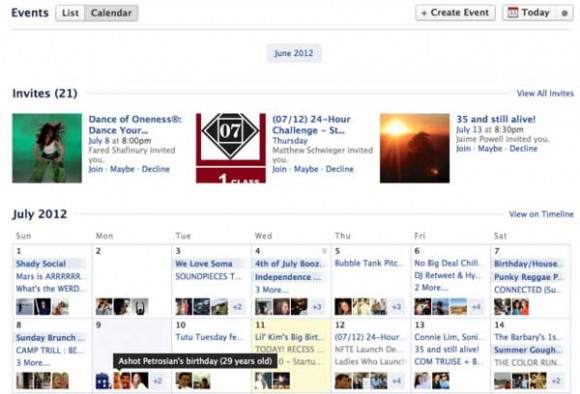 If, for example, there was a friend's birthday party coming up in five days, you could see that from your Facebook account, but all it did was list the event and the date.
You more than likely would see that and then have to consult a calendar to double-check what day of the week that was. And whether you had two events back-to-back, or two events that were multiple days apart, in Facebook's "Events" tab, both cases would look exactly the same.
All Facebook gave you was a list of upcoming events, but now, in one of those "why didn't they do this from the beginning?" kind of moments, the social networking site has launched a new calendar view, allowing you to see exactly when your upcoming events are.
It began as a Hackathon project around a year ago, and Facebook has now implemented it site-wide.
In addition to showing you all the events you've accepted, you can also see everything to which you've been invited. We all know Facebook's reputation is for making people avoid real-life interaction, so hopefully this slight new tweak will help encourage more face-to-face get-togethers with people in your friend list.