It's time to start counting down.
Microsoft's more-than-a-decade-old operating system will officially be cut from life support and will no longer be supported by the company….in two years.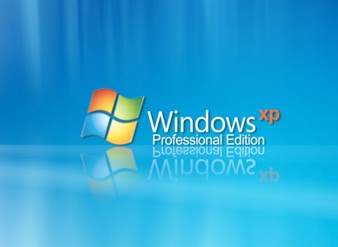 Okay, so it isn't the most radical move we've ever seen, but it looks like this time, Microsoft won't change its mind and end up extending the support deadline.
The software giant confirmed in a blog post that as of April 8, 2014, the XP platform will no longer receive Microsoft's official support. The same goes for Office 2003.
The operating system, now more than a decade old, was still grasping a majority of the PC market last year, but the newest numbers show that as of December, its market share is now only 46.5%.
That's still more than any other operating system, of course, but it is no longer thriving on more than half of the entire computer market.
And that number has been declining at a rate previously unseen. In 2011, Windows XP lost more than 10 market share percentage points. Consumers are finally upgrading to Windows 7 after the disaster that was Windows Vista, leaving many to cling to the known quantity of XP.
Without a doubt the most significant base that is driving this shift is the enterprise market. For companies and organizations that own hundreds, or even thousands, of computers, upgrading is not an easy or affordable process.
But Microsoft is now finally ending support for XP users, and Windows 7 is much more user-friendly and upgrade-worthy than its predecessors.