As if predictive text wasn't bad enough, an Israeli company has launched a totally predictive interface for Android phones.
Based on smart prediction algorithms, One Touch is a 3-D interface from Intuitive User Interfaces which learns the user's regular actions and pushes them to the front.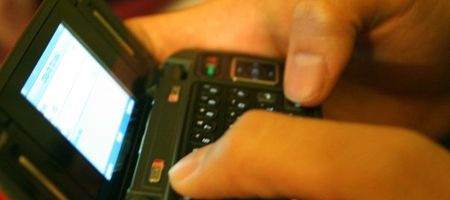 "Mobile phones today offer many functions, but if you ask users, they will say that phones are too complicated to operate. People want to carry out actions in a simple manner, not to browse through long menu trees or execute many touches or clicks before completing their actions," says Eran Aharonson, Intuitive User Interfaces' co-founder and CEO.
"By making the phone adaptive to the user in any given situation, we bring One Touch Experience to mobile phones."
For example, if you usually check your email every morning, a One Touch shortcut is offered while you slurp your coffee. If you usually call your girlfriend at 1.00, you'd better hope you're not having lunch with the wife.
"Our innovative technology improves the phone's usability and brings a new level of personalization to the device by allowing the completion of various tasks with one touch," says Itay Riemer, co-founder and VP Marketing. "Our aim is to offer phone users exactly what they need, exactly when they need it, through one touch only."
The company is flogging the technology to OEMs of Android-based smartphones, and says it plans to add support for other operating systems and platforms shortly.