Chicago (IL) – Samsung's upcoming i7500 smartphone may be the first Android phone that will challenge Apple's iPhone on many fronts. The device will become available in June. However, the phone will only sell in Europe initially. U.S. consumers looking for an Android phone will have to stick with T-Mobile's G1 for now.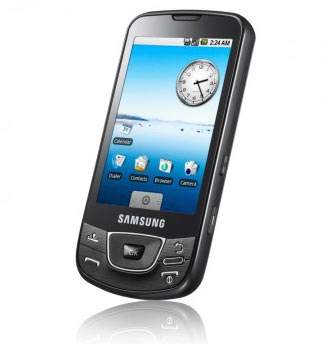 So is this yet another iPhone killer? We all may get a bit tired of calling every new phone that looks like an iPhone an "iPhone killer", but if the tech specs are any indication, the i7500 may turn into the best iPhone alternative yet.
The device will come with a 3.2" touch-screen, a 5-megapixel camera, 8 GB of integrated memory, 3G (HSDPA) and Wi-Fi connectivity. While further details have been withheld so far, the device is close to the overall form factor of the iPhone and is just 11.9 mm thick, vs. 11.5 mm of the iPhone.
"Samsung is among the earliest members of the Open Handset Alliance and has been actively moving forward to introduce the most innovative Android mobile phone," said JK Shin, executive vice president and head of mobile communications at Samsung, in a prepared statement.
Compared to the success of the iPhone, T-Mobile's G1 Android phone has been somewhat disappointing. The carrier recently announced that it has sold 1 million G1s so far. Apple sold 3.8 million iPhones in the first quarter of this year and is expected to announce at least one new iPhone in June.