Thanks to a new display manufacturing facility that Samsung will be opening up soon, Samsung will go from making 3 million mobile phone screens a month to 30 million.
Samsung's Mobile Display unit will open up the new manufacturing plant in July of 2011 as part of the company's commitment to keep up with the growing mobile phone market.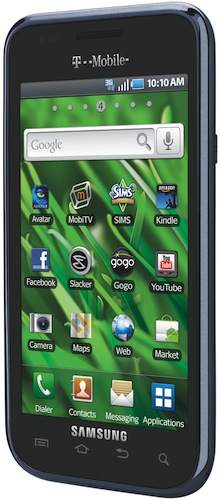 Although actual Samsung-branded phones have fallen by the wayside in a world of Motorola and HTC, the company produces the LCD screens used in a lot of the top smartphones, most notably for almost all of HTC's devices.
"We've put in a great deal of effort to move up mass production," said the division's VP Lee Woo-Jong in an e-mail to the Wall Street Journal.
Indeed, any time you read about a new phone that sells out or anything about production problems, there's a very good chance it's due to mobile display shortages. Samsung has a near monopolistic presence in the market and has been unable to meet demand as of late.
Samsung's new plant will cost $2.1 billion. It has been absolutely draining money into research and development into the mobile phone display market over the last several months. It is making a comeback in the hardware business with the new line of Galaxy S phones.
They're quickly gaining ground among Android followers as the first mobile phones in the world to use Super AMOLED display technology, created exclusively in-house by Samsung. The company expects to ramp up AMOLED production for other companies as well, as it is now profitable for it to mass produce them.
With this brand spanking new facility, I bet Samsung will also start dabbling in tablet-sized displays as well. Regardless, Samsung's display unit is going to now have an even stronger strangle on the market.