Research In Motion (RIM) is reportedly planning to debut its BlackBerry "Slider" smartphone at a joint event with AT&T on August 3.
According to Simon of IntoMobile, the 9800 will likely boast an HVGA touchscreen, physical keyboard, optical trackpad, 512 MB of RAM, Wi-Fi b/g/n, 3G, 4 GB of on-board storage GPS and OS 6.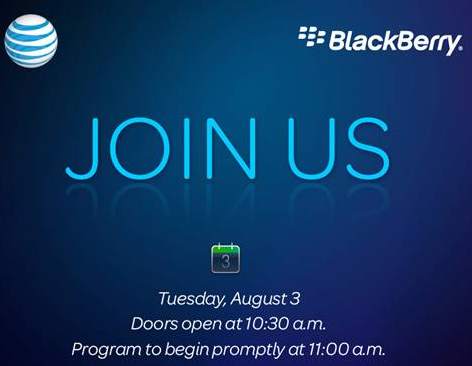 "Of course, there are a couple of other [smartphones] in the wings, but the 9670 clamshell and 8980 Atlas are likely headed to Verizon or Sprint, and the 9300 is destined for T-Mobile. 


"[Yes], the 9780 is a possibility, but as something that's little more than a traditional Bold with OS 6 slapped on top, it sure would be a letdown."
Meanwhile, Morgan Keegan & Co. analyst Tavis McCourt told Bloomberg that the 9800 was an "important chance" for RIM to prove its many critics wrong.
"There is a bear contingent out there that think RIM's software capabilities will never close the gap with Apple," said Thorton. 


"[As such], all eyes are on this [announcement]."
As TG Dailypreviously reported, the upcoming Blackberry 6 operating system is slated to include a "wide range of changes" and "added features," including:
A redesigned home screen
Universal search
Context-sensitive pop-up menus
Revamped browser (WebKit)
Social feeds