Hewlett Packard (HP) is reportedly prepping a WebOS-powered tablet that could be released as early as the third quarter of 2010.
"We first speculated that since HP bought out Palm, they would come out with a webOS tablet," wrote Daryl Deino of the Examiner.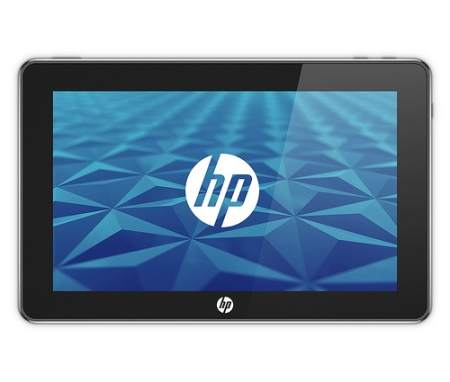 "An insider at HP [now] tells us that a webOS tablet under the code name HP Hurricane could be released the third quarter of this year."
Deino also claimed that HP appears to have ended development of its overly-touted Slate tablet.
"It is a really interesting device, but runs as slow as a turtle," industry analyst Paul Mueller told the Examiner.
"I think they could have had something with a faster processor, but that would have led to less battery life than the Slate already had."
Meanwhile, Engadget's Darren Murph responded to the above-mentioned report by noting that it "lined up well" with information the publication had "heard" in recent weeks.
"HP pledged to take webOS to places it has never been, strong whispers emerged that the HP Slate was being shelved, and now, people close to the HP camp have given a name to a purported webOS tablet slated for Q3," explained Murph.
"There's obviously no telling if this is simply hot air being blown, but we wouldn't be shocked to see HP nail down a webOS slate in time for the sure-to-be-rockin' 2010 holiday buying season. Or maybe we're just crossing our fingers, humming aloud and praying to our lucky stars that this all pans out."