Qualcomm has released a white paper detailing its upcoming Snapdragon S4 mobile SoC.

The next-gen 28nm chips boast up to four Krait cores (1.5Ghz-2.5Ghz), fully integrated 3G/4G/LTE world/multimode modem and an Adreno GPU capable of rendering console quality gaming.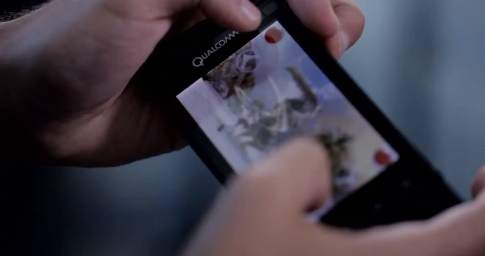 The Snapdragon S4 also features a new pipeline architecture that boosts performance by over 60% (compared to Scorpion), an optimized memory subsystem, unified shader architecture and asynchronous symmetric multiprocessing (aSMP) to balance performance and power efficiency.
Indeed, each core in the aSMP system is equipped with dedicated voltage and clock, including the L2 cache. This enables each CPU core to run at the most efficient power point or voltage and frequency depending on the type of workload being executed – resulting in a 25–40% power improvement over current synchronous SMP architectures.


According to Qualcomm, aSMP also allows each core that is not being used to collapse independently, completely cutting off power drain in idle state.
In addition, aSMP architecture eliminates the need for "companion" or "little" cores (as with Nvidia's Kal-El fifth core), since each core in an aSMP system can be operated in low power mode due to independent voltage and frequency control. This effectively reduces the need for hypervisors or more complex software management of disparate cores.
Qualcomm's long-awaited Snapdragon S4 SoC is expected to launch sometime in 2012.