Apple has banned an iPhone database application for allegedly "ridiculing" public figures. Bobble Rep – which caricatures members of Congress – would have allowed users to look up the contact information of their political representatives by Zipcode or via GPS.
"Just yesterday I was complaining about how Apple sometimes treats its customers as if they were stupid. I had no idea how right I was," complained Bobble Rep artist Tom Richmond. "[Yes], you can make the [caricature] heads bobble by shaking your phone or flicking the head with your finger. [But] the real purpose of the app is the database that allows you to find out who your representatives in Washington are and how to contact them."
Club Cupertino, however, disagreed.
"We've reviewed Bobble Rep – 111th Congress Edition and determined that we cannot post this version of your iPhone application to the App Store because it contains content that ridicules public figures and is in violation of Section 3.3.14 from the iPhone Developer Program License Agreement," Apple explained in an official rejection notice. "Applications may be rejected if they contain content or materials of any kind that in [our] reasonable judgement may be found objectionable, for example, materials that may be considered obscene, pornographic, or defamatory."?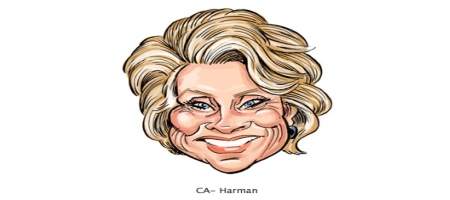 Richmond responded to the above mentioned claims by describing Apple's attitude as "ludicrous and sanctimonious."
"Clearly this app does not 'ridicule public figures' and is violating nothing, but Apple has decided the world must be protected from the insidious subversiveness this would force upon the public and the brutal, heinous ridicule that my cruel, cruel caricatures would subject these politicians to," said Richmond. "[It is] hard to believe that anybody could be this stupid and blind. Maybe they just have a monkey doing the approval of their apps, and he throws a dart at a dartboard with 'approved' and 'rejected' targets on it and whatever it hits is the fate the that app."
Nevertheless, Richmond conceded that Apple did "not care" what its customers thought.
"They consider us morons at best anyway, but it's worth a laugh and a shake of your head."