A number of frustrated Nexus One owners have reported that their smartphones are currently unable to send or receive data.
According to Gizmodo, the latest outage is leaving "virtually all Nexus Ones" without any data coverage.
"I just got off the phone with T-Mobile who transferred me over to HTC Technical Support because I was not receiving data on my phone, opening the Android Browser indicated I needed to contact T-Mobile and add a DataConnect Plan in order to receive data on my phone," a tipster named Roberto told Gizmodo.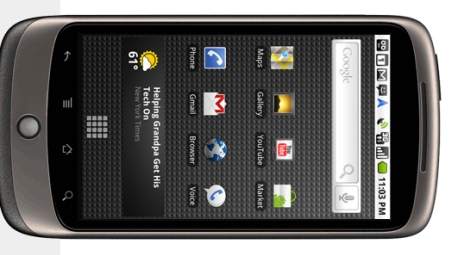 "T-Mobile check[ed] everything on my account & appeared OK then transferred me to HTC Technical Support who indicated there currently is a problem with most Nexus One devices connecting to Data Services on the T-Mobile Network and they hope to have it fixed sometime this morning."


Meanwhile, Darren Murph of Engadget reported that his site had been "inundated with tips" from Nexus One users across the US who complained about their T-Mobile data coverage being "completely" out of commission.
"Some users have reported that their SIM card pulls down data when swapped out of the Nexus One and into another handset, and both T-Mobile and HTC tech support centers have purportedly been slammed," wrote Murph.
"At the moment, no one really seems to know what the issue is, but we have seen some reports from owners that their data is coming down just fine."