They can barely read, but kids as young as six years old are already getting iPad fever. It's the most-wanted consumer electronic gift among the very young demographic.
Nielsen's report of the most-wanted tech gifts show 31% of children aged 6 to 12 want an iPad, making it the most coveted gift in the category. That's followed by fellow Apple product, the iPod Touch. 29% of youngsters say they want one of those too. That's a tie with the more general "computer" option, which 29% also had an interest in.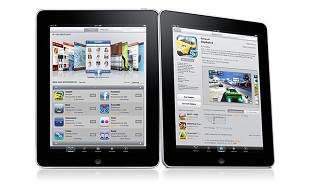 What's amazing to see is both of those Apple products ranking in more popular than any of the main video game systems. Only 25% said they wanted a Nintendo DS, though that number may be smaller because many already own one. Meanwhile, 21% want a PS3, and even fewer want a Wii, Xbox 360, or PSP.
What's also very interesting is that only 18% of the 13-and-older crowd showed a desire for an iPad. These older consumers are more interested in getting full-featured computers, but even at 18%, the iPad is more popular than game consoles among the teen crowd as well. The Wii hit the list for 15% of that crowd, followed by the PS3 at 13% and the Xbox 360 at 9%.
It looks like it's going to be a good holiday season for Apple. The iPhone 4 and iPad, arguably the strongest two products Apple has released in recent time, both just launched this year and should rake in huge holiday sales.
How a 6-year-old would even know what an iPad is and find any sort of desire to own one is something worth trying to figure out, but obviously Apple's plan of early indoctrination is working.