Microsoft claims there are now 5,000 apps available for its recently launched Windows Phone 7 platform.
Redmond also reiterated that it managed to offload 1.5 million phones in 2010, but refused to reveal how many were are actually sold to end-users.
Nevertheless, at least one analyst said he was impressed with what Microsoft has been able to accomplish in just a few months.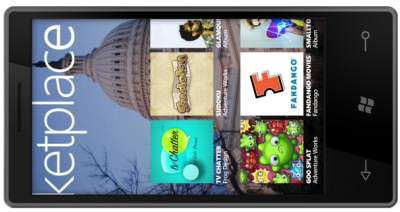 "No one expected Windows Phone 7 to take the market by a storm and… 5,000 apps [plus] 10 devices in 30 countries is by no means a trivial achievement," IDC analyst Al Hilwa told CNN. 


"If Microsoft executes on its mobile strategy, it will have a seat at the small table of the top two or three mobile application platform players in the next five years."
So, how does 5,000 apps compare to say, Android, iOS or BlackBerry?
Well, as of October 2010, there were at least 300,000 third-party apps available on Apple's App store, with over 7 billion total downloads.
Meanwhile, the Android marketplace boasts a respectable 200,000, with BlackBerry App World weighing in at 15,000.
Of course, it should be noted that quite a significant number of WP7 apps are actually Android and iOS ports. But as CNN's David Goldman points out, converting Android or iPhone applications to WP7 has been a "cinch" for MS-friendly devs.
"Microsoft's biggest advantage is its platform's familiarity. Windows Phone 7 apps are written in .NET, the same software framework for programs for Windows.
"[And] .NET is incredibly popular, with hundreds of thousands of developers writing [for] it," he added. [[Windows Phone 7]]