No, Intel is not suffering from Apple iPad envy. Well, OK, maybe just a little. In any case, the company has confirmed plans to unveil "serious" Atom-based tablet designs at Computex in June.
"People ask me, are you serious about trying to participate in the tablet market? The answer is yes…The message is stay tuned for Computex," said Intel VP Mooly Eden, who was quoted by CNET at a recent investor meeting.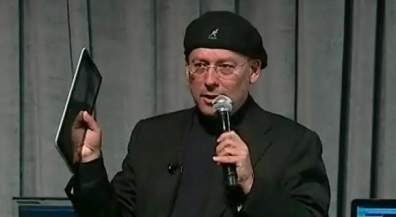 "[People] want it to multitask. So, we deliver dual-core [platforms] to be able to do several things in parallel. We believe performance is relevant even in this category [because of the need to multitask]."
Meanwhile, Brad Linder of Liliputing penned a brief description about two prototype machines that Intel previewed at the investor event.
"The first was a ridiculously thin netbook, while the other was a handheld tablet that appears to be smaller than an iPad, but which Eden says supports USB and SATA connections," wrote Linder.
"And he points out you'll be able to connect it to your printer — although it will clearly help if the tablet is running an operating system with drivers for your printer — which would kind of imply Windows…or maybe MeeGo Linux."