We covered a number of hardware-related topics this past week at TG Daily, including a 48-core processor, advanced artificial vision systems, the Suma 3D controller and a 13 ounce mini-PC.
Intel debuts 48-core processor
Intel debuted an experimental 48-core processor that could help revolutionize the future design of laptops, PCs and servers. The next-generation chip boasts approximately 10 to 20 times the processing engines found inside today's most popular Intel Core-branded CPUs.

?Gulftown CPU to power Mac Pros in 2010 ?
Apple reportedly selected Intel's Xeon Gulftown CPU to power the next-generation of Mac Pros. The new Mac Pro line is expected to be launched in early 2010.??
Cambridge debuts Suma 3D controller
Cambridge Consultants introduced a prototype 3D controller based on "squeezable" user-interface technology. ??According to company spokesperson Duncan Smith, the Suma sensor system operates by translating the three dimensional deformation of a squeezed object into a software-readable form.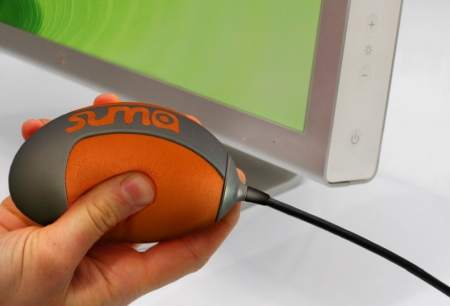 Micron accelerates SSD performance with C300 drives ??
Micron introduced an optimized solid-state drive (SSD) line for desktop and notebook PCs. ??The C300 offers a "more powerful" computing experience, with faster OS boot/hibernate times, speedier application loads and accelerated data transfer rates.
Intel takes on AMD at the cheap end
Intel will release a number of cut-down, low cost desktop chips in 2010. Low-power 'S' versions of the 32nm quad core i5-750 and i7-860 are slated to run at 2.4GHz and 2.53GHz respectively – using only 82W of power.
Samsung claims breakthrough in NAND flash memory ??
Samsung shipped a new line of NAND memory designed to accelerate the read performance of mobile devices. ??The 32 gigabit multi level cell NAND features an asynchronous DDR interface that facilitates double data rate transmission and read rates of 133 megabits per second.?
AMD teams up with SiSoft on OpenCL benchmark

AMD and SiSoftware announced the joint development of an OpenCL benchmark testing suite. The OpenCL GPU benchmark utility will be included in SiSoftware's Sandra 2010.

?
Researchers create advanced artificial vision system

Researchers from Harvard and MIT developed a method of constructing advanced artificial visual systems with the help of low-cost, high-performance gaming hardware.
CompuLab showcases 13 ounce mini-PC
CompuLab introduced a diminutive Intel Atom-based PC that weighs just 13 ounces. The Fit-PC2i features dual Gbit Ethernet ports, a 2GHz CPU, up to 2GB RAM and an internal SATA HDD. ?
?
Gmail keypad spotted in the wild

A USB Gmail keypad was spotted clicking away in the wild. The Gboard – which is designed to "turbo-charge" the Gmail experience – features a total of 19 finger-friendly buttons for e-mail addicts of all ages. ??
Apple upgrades Mac Pro with 3.33GHz quad-core Xeon

Apple bolstered its Mac Pro lineup with a new 3.33GHz quad-core Intel Xeon upgrade option. The $1,200 processor took its place alongside the basic 2.66GHz quad-core Xeon and the 2.93GHz iteration which carries a $400 price tag.
??