We covered a number of hardware-related topics this past week at TG Daily, including Lucid's Hydra SoC, shattering the Phenom II 7GHz barrier, the debut of Fermi-based Tesla GPUs and ATI's Radeon 5970 graphics card.
LucidLogix preps Hydra SoC for early 2010 launch
This second generation SoC works with any GPU, CPU or chipset to provide scalable 3D graphics performance in a multi-GPU computing environment. Lucid spokesperson Kimberly Stowe told TG Daily that Hydra 200-based motherboards were expected to reach consumers by Q1 2010.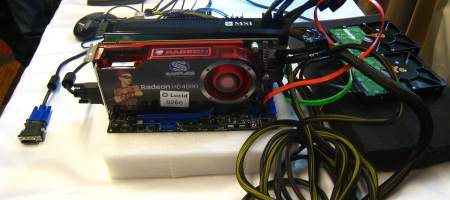 AMD powered Jaguar wins supercomputer race

The AMD-powered "Jaguar" system was dubbed the world's "supreme supercomputer" by the TOP500 organization. ??The upgraded Cray XT5 – which is based in the Oak Ridge National Laboratory (ORNL) – features six-core AMD Opteron processors that deliver 2.3 petaflop/s theoretical peak performance and 1.75 petaflop/s performance on the Linpack benchmark.
As expected, Intel responded to AMD's supercomputer win by noting that 402 systems
on the Top500 list use Intel microprocessors, while three of the 402 systems are in the top 10. ?
Phenom II overclockers shatter 7GHz barrier?
AMD released an HD video chronicling the exploits of Phenom II overclockers who managed to shatter the infamous 7GHz clock barrier.?? An AMD spokesperson told TG Daily that overclocking is an "extreme sport" which offers a valuable "sneak peek" into the future of computing.
AMD debuts ATI Radeon 5970 GPU?
?AMD introduced its long-awaited ATI Radeon HD 5970 (Hemlock) GPU. According to company spokesperson Devon Nekechuk, the 5970 features advanced Overdrive technology that allows gamers to easily unlock the card's full overclocking potential.
"The number one important aspect of this card is the raw performance it offers. The 5970 will crush anything else out there. No other GPU can touch the 5970's raw power, nothing even comes close," said Nekechuk.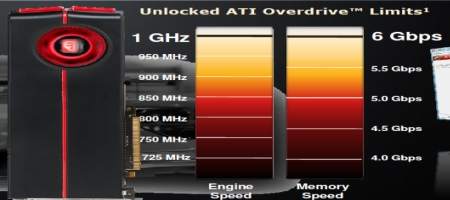 Nvidia showcases Fermi-based Tesla GPUs
Nvidia debuted an advanced line of Fermi-based Tesla GPUs for the high performance computing (HPC) market. ?A company spokesperson explained that the Tesla 20 GPU series significantly accelerates a number of processor intensive applications, including ray tracing, 3D cloud computing, video encoding and computer-aided engineering.
Apple laptops less reliable than Asus, Toshiba, Sony
??A report from computer warranty firm Square Trade claimed that Apple could only manage fourth place, behind Asus, Toshiba and Sony, in terms of laptop reliability. The research also indicated that a third of all laptops are likely to fail within three years of purchase.
Nvidia and Asus tout 3D Vision notebook
Nvidia and Asus announced plans to launch a high-definition 3D Vision notebook in December. The G51J 3D – which is expected to feature an advanced 120Hz 3D Vision display – will offer a stereoscopic 3D experience for over 400 PC games. ??
Hacker restores Atom support for Snow Leopard netbooks
??A Russian hacker known as "teateam" restored support for Atom-based Hackintoshes running Snow Leopard 10.6.2. Apple had previously disabled the processor in an effort to curb the burgeoning Hackintosh community.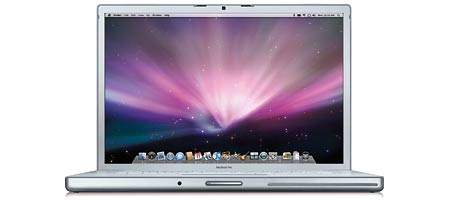 Gaming hardware to hit $27 billion next year ??
A report authored by Jon Peddie Research (JPR) claimed that the PC
gaming hardware market will increase by $1.2 billion this year to
$21.26 billion.?? According to analyst Ted Pollak, the worldwide PC gaming hardware market is expected to skyrocket 30 percent in 2010.
??Nvidia auctions "ultimate" gaming system on eBay ??
Nvidia is auctioning off a custom-built "ultimate" gaming system on eBay. ??Company spokesperson Brian Burke told TG Daily that the machine was "hand built" by veteran case modder Richard "Darth Beavis" Surroz and is valued at over $10,000.??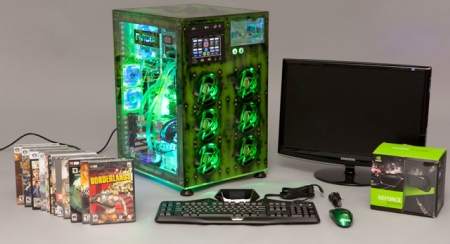 Dell disappoints despite chip up-tick ??
Hardware giant Dell delivered its quarterly results showing a profit of $577 million on revenues of $12.9 billion – a drop in profit of 54 percent. But in the face of other major players in the PC sector, Dell's results were disappointing. Chip giant Intel, software giant Microsoft and PC rival Hewlett Packard have all shown recent signs of growth.