Wicked! OCZ has introduced the Vertex 2 and Agility 2 SATA II 2.5″ Solid State Drive (SSD) series.
The new drives feature an advanced controller design that facilitates optimized performance – with the Vertex 2 capable of achieving 4KB random writes up to 50,000 IOPS, transfer rates of 285MB/s read and up to 275MB/s write.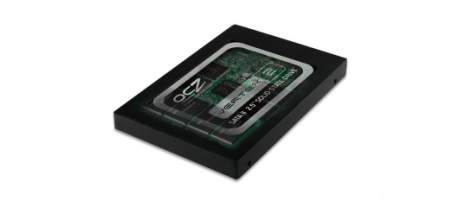 The Agility 2 offers similar performance at a lower price point, while delivering identical read/write rates and 4KB random writes up to 10,000 IOPS.
"The new Vertex 2 and Agility 2 SSD lines are an excellent solution for customers who are looking for improved transfer rates and best-in-class input/output per second (IOPS) for a wide range of uses, ranging from entertainment to workstation and tier 2 storage applications," explained OCZ CEO Ryan Petersen.
"Additionally, this new product line highlights our continuing determination to be the market leader in the high reliability memory and flash-based storage market."
The drives are expected to be available over the next few weeks in 50GB, 100GB, 200GB and 400GB capacities.