VisionTek and BigFoot Networks have introduced a GPU-Ethernet (upgrade) hybrid card. 


Dubbed "Killer HD 5770," the single-card, PCI Express platform combines Bigfoot's E2100 with AMD's Radeon HD 5000 GPU.
As expected, the Killer combo boasts full DX11/multi-monitor support, 7.1 audio via HDMI output and ultra-fast Gigabit Ethernet networking optimized for online gameplay.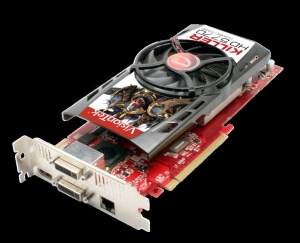 "With the Killer HD 5770, players with mainstream PCs can turbocharge their systems at a fraction of the cost of a new PC," Bigfoot CEO Michael Howse told TG Daily in an e-mailed statement.
According to Howse, the Killer E2100 platform is designed to accelerate online gaming traffic, while allowing users to precisely detect and tweak apps that may be hogging PC bandwidth.
The VisionTek Killer HD 5770 gaming graphics and network card will be available in early December at a $200 price point.