Intel offered journalists and analysts a technical sneak peek of its upcoming second-gen Core processor lineup at IDF 2010.
Codenamed "Sandy Bridge," the chips will be based on the company's first "visibly smart" microarchitecture and produced in fabs using 32-nanometer process technology with second-generation high-k metal gate transistors.
Sandy Bridge processors are also slated to include a new "ring" architecture that allows the built-in graphics engine to share resources -such as a cache or memory reservoir – with the processor's core.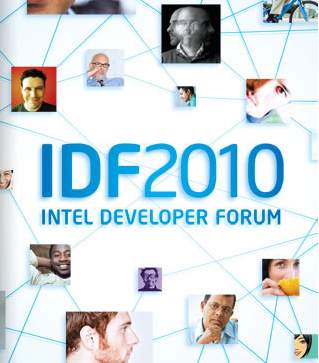 In addition, the chips will feature an "enhanced" version of Intel's Turbo Boost technology, which automatically shifts or reallocates processor cores and processor graphics resources to accelerate performance as needed.
Finally, a new 256-bit (SandyBridge) instruction set has been tapped to accelerate floating point intensive apps such as digital photo editing and content creation, while Advanced Vector Extensions (AVX) deliver improved performance, optimized functionality and accelerated data sorts.
"Our upcoming second generation Intel Core processor family represents the biggest advance in computing performance and capabilities over any previous generation," Intel executive VP Dadi Perlmutter explained during a first-day keynote speech.
"[We will] offer these features inside Intel-based laptops [and] plan to scale these advances across our server data center and embedded computing product portfolio."