What's the only thing that Apple fans love as much as the release of a new iPhone? The iPhone rumor mill of course.
According to 9to5Mac, a supposed case mold design for the fifth-generation iPhone was leaked on the Internet. And as of now, it would seem that Apple's cash cow is going to be getting a total redesign.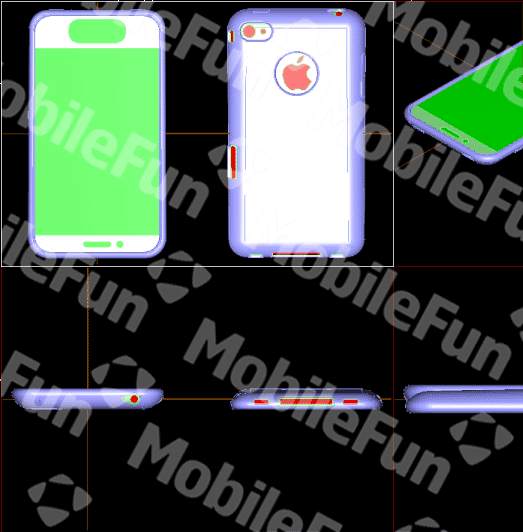 The image of the mold shows a larger display, a larger home button, and a thinner profile. The original coverage of this diagram also has a mockup of an iPhone 5 case.


9to5Mac was able to obtain a real fifth-generation iPhone case from their source, and it's not just a mere mockup. They claim that their source provided them with accurate design representations for the iPad 2 in the past. They've also confirmed that Asian case makers are now showing off case designs to sellers around the globe for branding purposes.



At this point a lot of this information is still unofficial, possibly even false. However, these cases have actually been made, and the case makers are willing to invest millions on quality information to make the most of the iPhone 5 release.



This gives the online Apple community reason to believe that the leaked iPhone 5 case shows off the next iPhone's look. At the very least it could mean that the design was in a prototyping phase at Apple's Asia-based manufacturing plants at some point.




Rumors of a thinner iPhone 5 have been around since March. Macotakara reported on it months ago, this is the same website that exposed Apple's technique for revealing the white iPhone 4, which happens to be a new painting method for white devices.



There was another rumor floating around in April that said Apple was testing iPhone 5 hardware pieces inside of iPhone 4 casing to keep things nice and mysterious. The Jobs father loves his secrets.



Right now, all we can say is that the iPhone 5 rumor mill is a tricky one. Everyone who covers tech is offering conflicting details about the new smartphone. Apple fans will have to wait until September to know the truth. That's when we will all find out if the leaked cases accurately depict the iPhone's next design.




Don't rule out disinformation on the part of Apple. Keeping people guessing is good for their bottom line.