The $71 DMN918 Android PC-on-a-stick is equipped with two WiFi antennas and a Rockchip RK3188 ARM Cortex-A9 quad-core processor.
Although the dual-antenna setup is supposed to bolster the device's WiFi reception, Liliputing's Brad Linder says there is no guarantee it will actually make a significant difference.
"They're pretty small, and without looking inside the case it's tough to say how well they're wired," he explained in a post on Liliputing.
"But since many similar devices suffer from poor WiFi performance, if I had a choice of picking up a model with at least one external antenna and one without, I'd probably consider a model like this."
Additional key specs? Android 4.1 software (and support for Android 4.2), ARM Mali 400 quad-core graphics, 2GB RAM, 8GB storage, microSD card slot, 802.11a/b/g/n WiFi, Bluetooth, HDMI connector, one full-sized USB port and two mini USB ports (with one used for charging).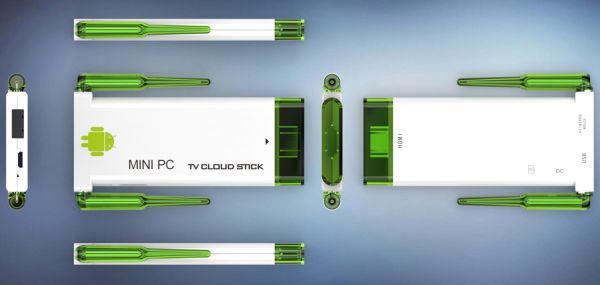 Unfortunately, the DMN918 lacks a remote control, but does allow users to pair a keyboard, mouse and game controller with the device.
The DM918 can be snapped up for $71.40 at AliExpress.