One of the most popular hardware products for modders and DIY enthusiasts is the Raspberry Pi.
This little single board computer has been used for all sorts of products and projects, so if you're a fan of the Pi you'll be glad to hear that the long anticipated camera module is now live. As of today, the Raspberry Pi camera module is available for about $30.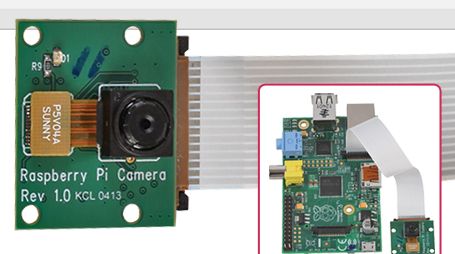 Interestingly, the little camera module cost about as much as the Pi itself. Then again, for your $30 you get a low-power computer board featuring an embedded five-megapixel camera sensor. The official camera accessories designed to plug into the CSI port on the mainboard rather than using the available USB port like some aftermarket solutions on the market.
Along with the camera board, the developer has also made instructions available to add support for the camera to Raspbian Linux. As expected, the camera supports video and still photos with video recording in H.264 format. The camera can be used as a web cam to stream video and can be viewed on Windows, Mac, or Linux computers.
It appears that the software programming portion of the camera will be the only difficult part, as connecting the device is basicall as easy as plugging in a single ribbon cable.