Nintendo's Wii U has proven somewhat of a disappointment in terms of sales. Indeed, even a recent price cut by the gaming giant failed to generate strong sales.
Interestingly, the Japanese-based corporation is supposedly trying something different to increase the popularity of its console, with sources claiming Nintendo will be modifying the Wii U to support smartphone games.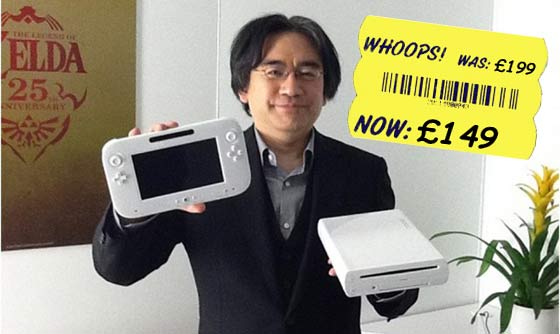 The tip – which originated from The Japan Times – and cited unnamed sources claiming "Nintendo] has offered professional-use conversion software to application developers so they can produce smartphone games that can be played on Wii U."
Nintendo is reportedly hoping the smartphone games will help spur sales of the console. Personally, I could see some value in playing smartphone games using the Wii U on a big-screen or on the LCD display equipped controller.
Nintendo has never seen the success for its Wii U that it had originally anticipated. To be sure, the original Nintendo Wii sold in droves early on and many consumers were unable to get their hands on one because the console had become so popular. Nintendo had hoped to replicate its earlier success with the Wii U, but it has been less-than-stellar so far.
Some believe that smartphones and tablets themselves are the reason the Wii U is so unpopular, simply because the console doesn't offer high-resolution graphics and serves some of the same niche market.