Hardcore tech enthusiasts are often quite excited when hardware benchmarks tip up before they are officially available.
This week, early (unofficial) tests performed on an Intel Core i7-4960X Ivy Bridge-E processor hit the web in full force, claiming the new SoC is only 10% faster than previous Core i7-3800/3900 Sandy Bridge-E parts.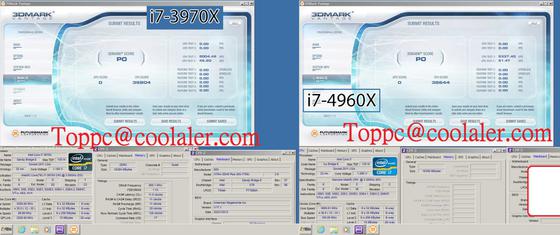 The benchmarks turned up online from an overclocker in China going by the name Toppc. And yes, it is definitely worth noting that some tomfoolery could be at hand here, so take these results with a grain of salt until they are confirmed by multiple benchmarks from more than one site.
Remember, the Core i7-4960X isn't scheduled to be officially launched until the second half of 2013. However, as the benchmarks, which you can see in the images above and below, seem to imply that performance over current-gen processors simply isn't that impressive.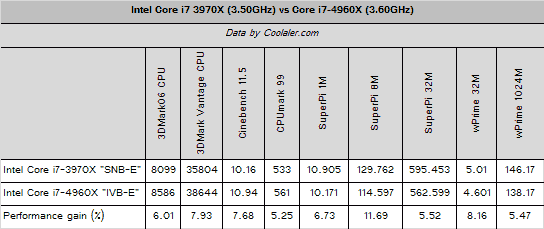 Toppc compares the unreleased 4960X to the current i7-3970X, with the resulting benchmarks indicating the new processor is faster than the 3970X in every test, albeit with modest gains. Both processors were benchmarked on an MSI X79A-GD45 Plus mainboard featuring the LGA 2011 socket and an Intel X79 Express chipset.
As noted above, the new chip outclassed the old processor in a range of between 5% and 12% on every test the two pieces of silicon were subjected to. If you're wondering, the tests included SuperPi mod 1.6, CPU Mark '99, WPrime 1.63, Cinebench 11.5, 3DMark Vantage, and 3DMark 06. Both 3DMark benchmarks used CPU tests only.
Now if it turns out that these new Intel processors offer only a modest improvement compared to existing parts, perhaps it will open the door for AMD to grab back some market share – if the chipmaker manages to fab some new and interesting silicon.