Velocity Micro – a boutique builder of PCs – has introduced an uber-mini desktop PC that would make a pefect entertainment center or hub for the living room.
Dubbed the Edge Mini, the system measures 4-inches square and only 1.5-inches thick.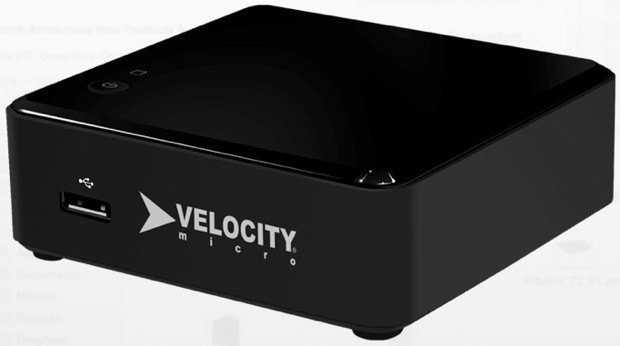 It's not exactly a record-breaking performer, but the PC should have plenty of oomph for checking email, watching Netflix, and browsing the web when connected to your TV. Then again, it's not exactly a low cost device, as the starting price is a cool $499 that scales up accordingly based on options.
The (base) Edge Mini is equipped with an Intel Core i3 processor, mSATA HDDs and runs Windows.
Along with the new mini desktop computer, Velocity Micro has also debuted two new Android tablets: the Cruz D610 and Q610. The D610 is loaded with an Allwinner (ARM) dual-core processor, while the Q610 offers quad-core Allwinner action. Both tablets boast 10-inch displays and run Android 4.1. Tablet starting price? Around $199.
It should probably also be noted that Velocity Micro recently announced a new 23-inch AIO mahcine dubbed the Edge AIO.