Apple has updated its entry-level $999 MacBook with a 2.4GHz Intel Core 2 Duo processor, Nvidia GeForce 320M graphics and a 10-hour battery.
According to AppleInsider, the new hardware "packs many" of the same features introduced in 2009, including an LED-backlit display, polycarbonate unibody enclosure and a built-in battery.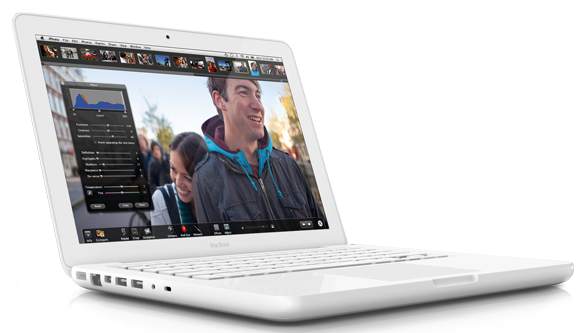 In addition, the MacBook is sold with a base configuration of 2GB (1066MHz) DDR3 RAM, a 250GB 5400 RPM hard drive, 1280×800 pixel widescreen display and an 8x double-layer SuperDrive.
"The new MacBook, with its updated processor and mobile graphics, also gets the improved, streamlined MagSafe connector found in the latest MacBook Pro models, which points the adapter cord backward rather than perpendicular from the body," explained AppleInsider.
"Apple last updated its entry level MacBook line in October of 2009, giving the $999 machine a polycarbonate unibody design, LED-backlit display, multi-touch trackpad and built-in battery with 7 hours of run time."