AMD is poised to launch an exploratory tablet campaign based on its next-gen "Bobcat" architecture.
Unfortunately, Bobcat is x86 based, and may therefore be incapable of realistically competing against ARM-powered tablets and smartphones – which successfully pairs high-performance with long battery life.
But could the adoption of RISC-based chip allow AMD to pass Intel (which is wedded to x86), and claim significant mobile market share?
Well, industry analyst Rob Enderle told TG Daily that AMD may very well embrace ARM to further its nascent mobile portfolio.
"It certainly depends on the new CEO but I think the board – with Dirk Meyer's departure – signaled that it would either like AMD to go ARM or to pick a path that gets them rapidly to the same tablet/smartphone market.
"ARM is likely the fastest path to address the problems their board wants rapidly addressed, however AMD doesn't know ARM well."
According to Enderle, AMD would therefore move to create groups with the required expertise.
"Of course, the new CEO may chose a different path or a merger to get the firm there more quickly," he said.
"In addition, they might be able to merge with Freescale or Marvell to get the needed expertise quickly."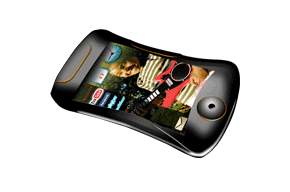 Enderle also noted that the ongoing x86-ARM debate may have been at least partially responsible for Meyer's rather abrupt and (officially) unexplained departure from AMD.
"Yes, ARM clearly owned CES 2011. Nvidia was the biggest beneficiary of the buzz – and they too were once tied at the hip to x86.
"So, seeing Nvidia do so well and AMD seem out of touch with tablets and smartphones likely played a major role in the decision," the analyst added.