What do you buy for the Mac fanboi that has everything? Why, the new Apple 27-inch LED cinema display, of course!
The sleek 27-incher boasts 2560 x 1440 resolution and offers 60 percent more "screen real estate" than its 24-inch predecessor.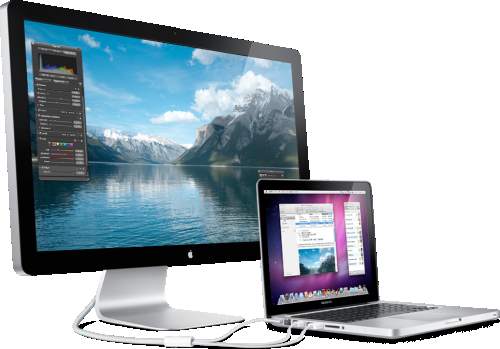 In addition, the $1,000 display features a built-in iSight video camera, microphone and speakers, powered USB 2.0 hub and universal MagSafe connector.
"The LED cinema display has vivid colors, exceptionally high contrast and uses a premium display technology called in-plane switching (IPS) to provide a brilliant image across an ultra wide 178 degree viewing angle," explained senior Apple VP Philip Schiller. 

"It also includes a new ambient light sensor which automatically adjusts the display brightness based on external lighting conditions and uses only as much energy as necessary to provide an optimum viewing experience."
Schiller added that Apple's latest display was an "ideal companion" for the MacBook, MacBook Pro, Mac Mini and Mac Pro.
The 27-inch display – which will be available in September – is manufactured out of recyclable, mercury-free materials and arsenic-free glass.