A prototype Android-powered "desk phone" designed by Rockchip was recently spotted in the wilds of IFA 2010.
The device – which features both landline and 3G connectivity – can reportedly be used to make video calls or surf the web.
"[Sure], Android-based landline phone renders are one thing, but Rockchip has been quietly beavering away at the real thing," wrote "HS" of MP4 Nation.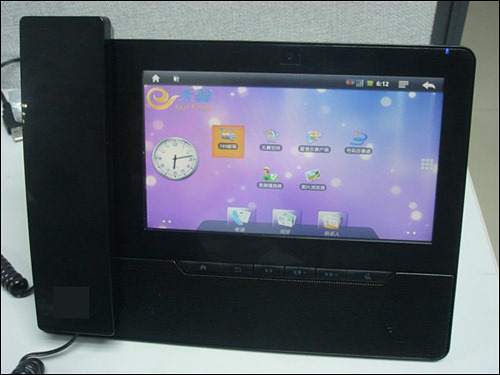 "[Still, this] Android phone [seems doomed to] forever sit on the table, can't go anywhere with you, and when you talk to somebody on it, you don't even want to be around the darn thing anyway."
Meanwhile, Slash Gear's Chris Davies reported that the phone likely featured an (estimated) 7-inch touchscreen, hardware shortcuts, a "proper handset," along with Bluetooth, WiFi and speakerphone functionality.
"[But] unfortunately, it seems [as if] Rockchip is putting their desk-phone idea out there as a spur to manufacturers to use their Android-capable chips, rather than testing the waters for launching it themselves," he added.