Element 14 has debuted a media center starter kit for the Raspberry Pi – making it easy for users to hook the uber-mini system up to an HDMI display.
Dubbed the "XBMC Solution," the kit includes Raspbmc software on a bootable SD card, a rechargeable RF controller with a small keyboard and touchpad, along with Ethernet and HDMI cables.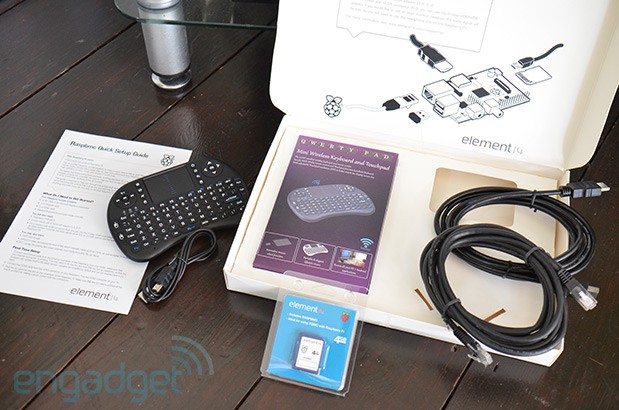 "Once we'd allowed the application and OS to update themselves automatically over the web, it took just a few moments longer before we were playing FLAC music files off a USB stick, adding libraries from the network and checking on the weather," Engadget reported.
"What's more, XBMC is a tinkerer's paradise in its own right, with plenty of add-ons to choose from, so the bundle's ease-of-use doesn't feel like it conflicts with Pi's underlying DIY philosophy."
The "XBMC Solution" will be available in the US at a $50 price point.