Cirrus 7 is currently prepping a fanless desktop PC which is expected to launch at the end of June.
Dubbed the Nimbus, this system is essentially encased in a functional heat sink, as each layer of the dual-purpose enclosure is actually a layer of laser-cut aluminum that dissipates heat from the CPU and other components without the use of moving parts. Meaning, the PC is both cool and quiet when activated.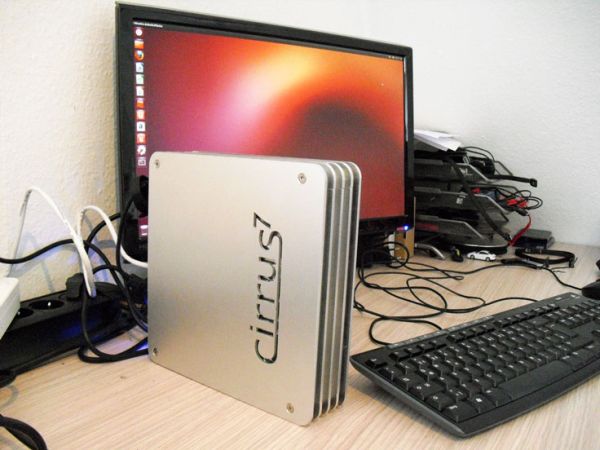 Unfortunately, the Nimbus carries a relatively high price tag, with prices kicking off at 499 Euros ($642) for a system powered by an Intel Celeron processor and paired with Ubuntu Linux. As expecting, scaling up to Windows 8 and an Intel Core i7 chip will cost you some extra cash.
As Liliputing's Brad Linder notes, the Cirrus 7 currently ships with Ivy Bridge processors, although later iterations with Ivy Bridge silicon should be hitting the streets by December or thereabouts.
Specs? 15W of power at idle, with the max TDP set between 30W and 65W, depending on the SoC. The base model is loaded with 4GB of RAM and a 60GB mSATA solid state disk, although there is ample space for two 2.5″ 7mm SATA III disks.
Additional key features include HDMI and DisplayPort output, four USB 3.0 ports, four USB 2.0 ports and two gigabit Ethernet ports, while WiFi and Bluetooth are optional.