Back in January, we discussed how and why Dell was looking beyond the traditional desktop and notebook PC markets. Indeed, the industry heavyweight is currently prepping an Android-powered mini-PC known as Project Ophelia.
Ophelia can best be described as PC-on-a-stick that can be plugged into a TV, transforming it into a full-fledged computer. The device – unveiled at CES 2013 – will be available this summer for approximately $100, with the first sticks going to devs in July and hitting mainstream availability in August or September.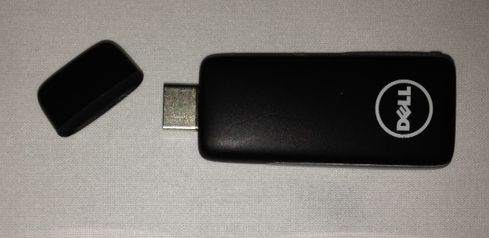 Project Ophelia is slated to be packaged with Dell's Wyse PocketCloud software which allows users to login to a remote desktop and access files from a remote PC. In addition, Ophelia boasts MHL support, meaning, users can plug the stick directly into the HDMI port on a television, where the device will draw power directly from the set.
Additional specs include integrated WiFi and Bluetooth, as well as some sort of control device, which could be a keyboard or remote. And yes, Ophelia does offer up full support for Google's Play Store, along with Hulu Plus, Netflix and more.