The MK802 Android PC-on-a-stick series has been quite successful thus far, with a recently upgraded version of the device boasting an Allwinner A10 processor, multiple USB ports and a full size HDMI port.


And now a third iteration of the MK802 with a faster processor running Android Jellybean has tipped up for a cool $72 on W2Comp.
As Liliputing's Brad Linder points out, the MK802 III may still be still the size of a USB flash drive, but is now equipped with the guts of a halfway decent smartphone or tablet. 

Specs include an HDMI port that allows you to plug the device directly into a monitor or TV, along with a full-sized USB 2.0 port, a microUSB port and microSD card slot.



The MK802 III is powered by a Rockchip Rk30666 ARM Cortex-A9 dual core processor paired with 1GB of RAM and 4GB of built-in storage. As noted above, the PC-on-a-stick ships with Google Android 4.1 (Jelly Bean) and Google Play Store preloaded.


Interestingly, W2Comp says Rikomagic plans on releasing yet another version of the popular MK802 in November, with the fourth iteration expected to feature an extra USB port and a software power-off function. 


In other PC-on-a-stick news, Kimdecent has upgraded its stalwart Droid Stick T10 to the Droid Stick A2.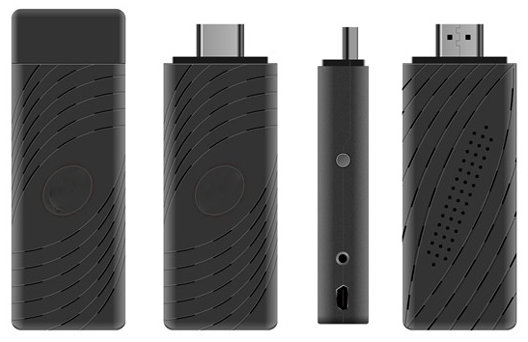 The new device runs Google Android 4.1 (Jellybean) and features a 1.5 GHz Amlogic 8726-MX ARM Cortex-A9 dual core CPU paired with Mali 400 dual core graphics. Additional specs include 1GB of RAM, 4GB-8GB of flash storage, a microSD card slot for up to 32GB of additional disk space, 802.11b/g/n WiFi, a USB 2.0 port, mini USB port, HDMI port, mic jack and IR port.
Because the HDMI port is on one end of the stick, you can plug the device directly into a display. It can then be used to run Android apps, play games or stream videos.