Rockchip is currently sampling a 28nm HKMG RK31xx processor, just months after shipping its RK3066 dual-core chip with a quad-core Mali-400 GPU.


Like its predecessor, the new RK31xx processor is a dual-core CPU based on ARM's Cortex-A9 architecture, but will be capable of running at 2 GHz or faster.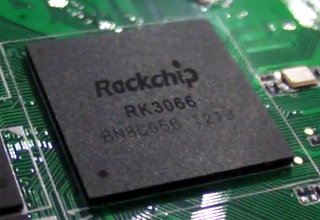 In addition, the 28nm HKMG Globalfoundries process will help reduce SoC power consumption and increase efficiency, all while reducing the cost of producing the chip.


"We can reduce cost, gain performance, but most importantly, we will reduce power consumption for tablets," Rockchip vice president Feng Chen told the EE Times.
"This gives us a better chance for competing against MediaTek which uses TSMC's [more conservative] process node."


Interestingly, Rockchip is also reportedly planning to launch a lineup of quad-core RK32xx chips at some point this year – which should help the China-based company position itself as a supplier for higher-end smartphones, tablets and set-top boxes.
Indeed, Rockchip's processors currently power a wide variety of Android smartphones, tablets, set-top boxes and PCs-on-a-stick, many of which have been featured on TG Daily. 


Examples include the Z2C Android PC-on-a-stick, the UG802 mini PC, the Droid Stick T10 and Oval Elephant's Android mini-PC.