Google unveiled the latest update to Android at a media event yesterday, and boy does it bring a lot of changes to the table.
Ice Cream Sandwich will first be supported by the Samsung Galaxy Nexus smartphone, which is revolutionary for Android since it has no physical buttons whatsoever.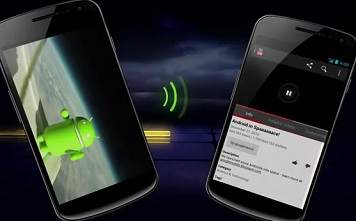 So ICS supports touchscreen commands for Home, Back, and Menu controls. It's unclear if those touch-screen buttons will disappear for phones that do have physical buttons, but clearly the push is to have phones that rely 100% on touch inputs.
The home screen looks fairly similar, though it is tweaked somewhat to have a sleeker aesthetic than previous versions of the OS. In addition, users have access to a "favorites tray" at the bottom of the screen, making it much easier to access your five most used apps.
There's also enhanced support for gesture controls – flick away app icons to close them, drag an app while in the lockscreen to quickly launch it, etc. Users can also unlock their phones with a new facial recognition feature.
And although it can't really compete with Apple's show-stealing Siri technology, Ice Cream Sandwich supports enhanced voice commands, allowing users to enter voice-control mode without the need to tap anything on the screen. The algorithms that translate your speech into text have been completely overhauled and are much more robust than before.
A few other new features include easier access to widgets, brand new contact pages that sync more closely with social networks, and "Quick Response" texts that automatically send a specific message if a contact tries to call you and you're unavailable.
It's unclear what existing phones will be able to get the Ice Cream Sandwich update, and what other handsets on the horizon are planning to have it available out of the box, but this is arguably the biggest Android update yet. Google has proven it is still a formidable competitor in this smartphone race.